Enter the World...Return to Pandora
Avatar: Music from the Motion Picture is the official soundtrack of the 20th Century Fox film Avatar. It was composed and conducted by James Horner. The theme song of the movie, named I See You is sung by Leona Lewis. The album was released on December 15, 2009, three days before the movie's worldwide premiere in theatres. A deluxe edition of soundtrack, featuring 6 new tracks, was released on April 19, 2010 to help promote the Blu-ray/DVD release. The deluxe edition is available in digital format only.
Lyrics for all tracks are written by James Horner, except for the theme song "I See You" which is performed by Leona Lewis and lyrics are written by James Horner, Simon Franglen and Thaddis Harrell. The 10th track The Destruction of "Hometree" features Horner's 4-note "danger" motif in the second half. Unreleased track Into the Na'vi World is available to be heard on
Official Website!
only.
Music from the Motion Picture
Music Composed and Conducted by James Horner
"I See You" Performed by Leona Lewis
Written and Directed by James Cameron
Label: Atlantic
© Atlantic Records Ltd.
~~~~~~~~~~~~~~~~~~~~~~~~~
1 "You don't dream in cryo..." |6:09
2 Jake enteres his avatar world |5:24
3 Pure spirits of the forest |8:49
4 The bioluminescence of the night |3:37
5 Becoming one of "The People" Becoming one with Neytiri |7:43
6 Climbing up "Iknimaya ~ The Path to Heaven" |3:18
7 Jake's first flight |4:49
10 The destruction of Hometree |6:47
11 Shutting down Grace's lab |2:47
12 Gathering all the Na'vi clans for battle |5:14
14 "I See You" (Theme from Avatar) |4:20
Performed by Leona Lewis
~~~~~~~~~~~~~~~~~~~~~~~~~~~~~~~~~~~~~~~~~~~~~
Music Video "I See You" by Leona Lewis
"I See You (Theme from Avatar)"
Performed by Leona Lewis
Music by James Horner and Simon Franglen
Lyrics by Simon Franglen, Kuk Harrell, and James Horner
Produced by Simon Franglen and James Horner
Leona Lewis performs courtesy of Syco Music
Composer James Horner scored the film, his third collaboration with Cameron after Aliens and Titanic. Horner recorded parts of the score with a small chorus singing in the alien language Na'vi in March 2008. He also worked with Wanda Bryant, an ethnomusicologist, to create a music culture for the alien race. The first scoring sessions were planned to take place in spring 2009. During production, Horner promised Cameron that he would not work on any other project except for Avatar and reportedly worked on the score from four in the morning till ten at night throughout the process. He stated in an interview, "Avatar has been the most difficult film I have worked on and the biggest job I have undertaken." Horner composed the score as two different scores merged into one. He first created a score that reflected the Na'vi way of sound and then combined it with a separate "traditional" score to drive the film. British singer Leona Lewis was chosen to sing the theme song for the film, called "I See You". An accompanying music video, directed by Jake Nava, premiered December 15, 2009, on MySpace.
James Horner
James Roy Horner was born on August 14, 1953 in Los Angeles, California. He's an American composer, conductor, and orchestrator of orchestral and film music. He is noted for the integration of choral and electronic elements in many of his film scores, and for frequent use of Celtic musical elements. His score to the 1997 film Titanic remains the best selling orchestral film soundtrack of all time.
In addition, Horner has scored over 100 films, frequently collaborating with acclaimed directors such as James Cameron and Ron Howard. Other scores he worked on include those of Star Trek II: The Wrath of Khan, Cocoon, Commando, Aliens, Willow, Field of Dreams, Glory, The Rocketeer, Legends of the Fall, Apollo 13, Braveheart, Casper, The Mask of Zorro, Mighty Joe Young, The Perfect Storm, A Beautiful Mind, Enemy at the Gates, Troy, Avatar, *batteries not included, and more recently, The Amazing Spider-Man.
Horner has won two Academy Awards, two Golden Globe Awards, three Satellite Awards, three Saturn Awards, and has been nominated for three British Academy Film Awards. His body of work is also notable for including the scores to the two highest-grossing films of all time: Titanic (1997) and Avatar (2009), both of which were directed by James Cameron. Horner was greatly influenced by Dimitri Shostakovich.
Avatar (2009)
...When his brother is killed in a robbery, paraplegic Marine Jake Sully decides to take his place in a mission on the distant world of Pandora. There he learns of greedy corporate figurehead Parker Selfridge's intentions of driving off the native humanoid "Na'vi" in order to mine for the precious material scattered throughout their rich woodland. In exchange for the spinal surgery that will fix his legs, Jake gathers intel for the cooperating military unit spearheaded by gung-ho Colonel Quaritch, while simultaneously attempting to infiltrate the Na'vi people with the use of an "avatar" identity. While Jake begins to bond with the native tribe and quickly falls in love with the beautiful alien Neytiri, the restless Colonel moves forward with his ruthless extermination tactics, forcing the soldier to take a stand - and fight back in an epic battle for the fate of Pandora...
http://www.avatarmovie.com/
https://www.facebook.com/Avatar
~
Official Avatar Movie Trailer
~
Avatar is a 2009 American epic science fiction film written and directed by James Cameron, and starring Sam Worthington, Zoe Saldana, Stephen Lang, Michelle Rodriguez, Joel David Moore, Giovanni Ribisi and Sigourney Weaver. The film is set in the mid-22nd century, when humans are mining a precious mineral called unobtanium on Pandora, a lush habitable moon of a gas giant in the Alpha Centauri star system. The expansion of the mining colony threatens the continued existence of a local tribe of Na'vi – a humanoid species indigenous to Pandora. The film's title refers to a genetically engineered Na'vi body with the mind of a remotely located human, and is used to interact with the natives of Pandora.
Development of Avatar began in 1994, when Cameron wrote an 80-page treatment for the film. Filming was supposed to take place after the completion of Cameron's 1997 film Titanic, for a planned release in 1999, but according to Cameron, the necessary technology was not yet available to achieve his vision of the film. Work on the language of the film's extraterrestrial beings began in summer 2005, and Cameron began developing the screenplay and fictional universe in early 2006. Avatar was officially budgeted at $237 million. Other estimates put the cost between $280 million and $310 million for production and at $150 million for promotion. The film made extensive use of cutting edge motion capture filming techniques, and was released for traditional viewing, 3D viewing (using the RealD 3D, Dolby 3D, XpanD 3D, and IMAX 3D formats), and for "4D" experiences in select South Korean theaters. The stereoscopic filmmaking was touted as a breakthrough in cinematic technology.
Avatar premiered in London on December 10, 2009, and was internationally released on December 16 and in the United States and Canada on December 18, to positive critical reviews, with critics highly praising its groundbreaking visual effects. During its theatrical run, the film broke several box office records and became the highest-grossing film of all time, as well as in the United States and Canada, surpassing Titanic, which had held those records for twelve years. It also became the first film to gross more than $2 billion. Avatar was nominated for nine Academy Awards, including Best Picture and Best Director, and won three, for Best Art Direction, Best Cinematography and Best Visual Effects. The film's home media release went on to break opening sales records and became the top-selling Blu-ray of all time. Following the film's success, Cameron signed with 20th Century Fox to produce two sequels, making Avatar the first of a planned trilogy.
Written & Directed by James Cameron
Starring: Sam Worthington, Zoe Saldana, Stephen Lang, Michelle Rodriguez, Joel David Moore, Giovanni Ribisi, Sigourney Weaver
Cinematography: Mauro Fiore
Editing by James Cameron, John Refoua, Stephen E. Rivkin
Studio: Lightstorm Entertainment, Dune Entertainment, Ingenious Film Partners
Distributed by Twentieth Century Fox
Release Date: December 10, 2009 (London premiere), December 18, 2009 (United States)
Filming Locations: Hamakua Coast, Hawaii, USA
Production Co: Twentieth Century Fox Film Corporation, Dune Entertainment, Ingenious Film Partners
Produced by James Cameron, Jon Landau
Cast Further information
(Fictional universe of Avatar):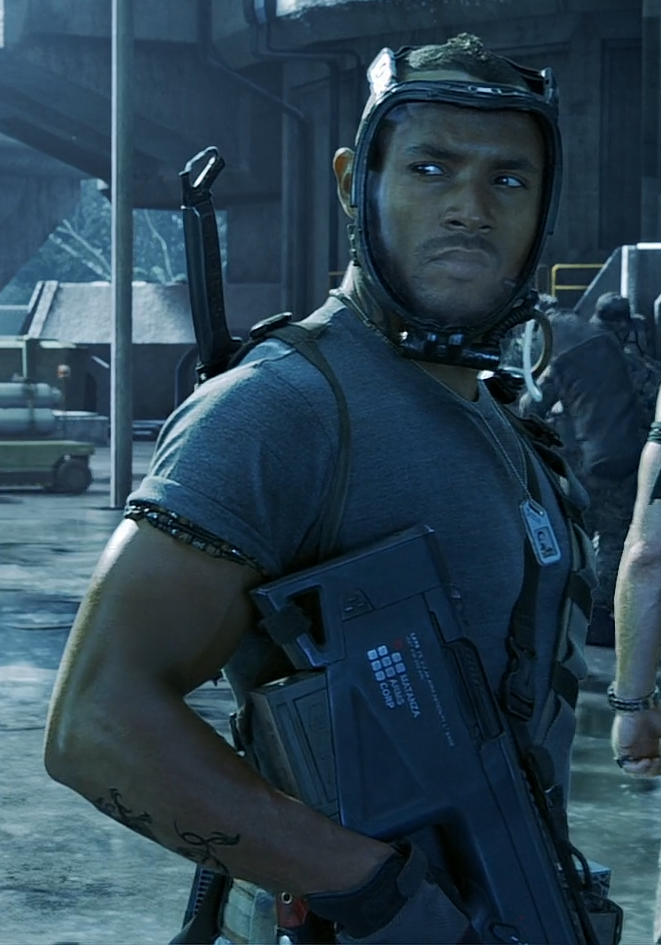 Humans:
Sam Worthington as Jake Sully, a disabled former Marine who becomes part of the Avatar Program after his twin brother is killed. His military background helps the Na'vi warriors relate to him. Cameron cast the Australian actor after a worldwide search for promising young actors, preferring relative unknowns to keep the budget down. Worthington, who was living in his car at the time, auditioned twice early in development, and he has signed on for possible sequels. Cameron felt that because Worthington had not done a major film, he would give the character "a quality that is really real". Cameron said he "has that quality of being a guy you'd want to have a beer with, and he ultimately becomes a leader who transforms the world".
Jake sees his avatar for the first time
Norm and Jake as they commence their first mission on Pandora
Jake escaping from a thanator
Seeds of the Tree of Souls approach Jake
Jake hunting with a bow
Jake prepares to undergo a harrowing Na'vi ritual, as his rival Tsu'Tey (Laz Alonso), a Na'vi warrior, looks on.
Jake's First Flight Experience.
Jake encountering Tsu'tey after becoming Toruk Makto
Jake gathers all the Na'vi clans
The final battle between Jake and Quaritch
Stephen Lang as Colonel Miles Quaritch, the head of the mining operation's security detail. Fiercely loyal to his military code, he has a profound disregard for Pandora's inhabitants that is evident in both his actions and his language. Lang had unsuccessfully auditioned for a role in Cameron's Aliens (1986), but the director remembered Lang and sought him for Avatar. Michael Biehn, who was in Aliens, read the script and watched some of the 3-D footage with Cameron, but was ultimately not cast in the role.
Sigourney Weaver as Dr. Grace Augustine, an exobiologist and head of the Avatar Program. She mentors Sully and is an advocate of peaceful relations with the Na'vi, having set up a school to teach them English.
Grace in her avatar body
Grace and Norm taking samples
Michelle Rodriguez as Trudy Chacón, a combat pilot assigned to support the Avatar Program who is sympathetic to the Na'vi. Cameron had wanted to work with Rodriguez since seeing her in Girlfight.
Trudy fighting against the RDA
Giovanni Ribisi as Parker Selfridge, the corporate administrator for the RDA mining operation. While he is at first willing to destroy the Na'vi civilization to preserve the company's bottom line, he is reluctant to authorize the attacks on the Na'vi, doing so only after Quaritch persuades him that it is necessary, and the attacks will be humane. When the attacks are broadcast to the base, Selfridge displays discomfort at the violence.
Joel David Moore as Dr. Norm Spellman, a xenoanthropologist who studies plant and animal life as part of the Avatar Program. He arrives on Pandora at the same time as Sully and operates an avatar. Although he is expected to lead the diplomatic contact with the Na'vi, it turns out that Jake has the personality better suited to win the natives' respect.
Norm, fighting with the Na'vi
Dileep Rao as Dr. Max Patel, a scientist who works in the Avatar Program and comes to support Jake's rebellion against the RDA.
Na'vi:
Zoe Saldana as Neytiri, the daughter of the leader of the Omaticaya (the Na'vi clan central to the story). She is attracted to Jake because of his bravery, though frustrated with him for what she sees as his naiveté and stupidity. She serves as Jake's love interest. The character, like all the Na'vi, was created using performance capture, and its visual aspect is entirely computer generated. Saldana has also signed on for potential sequels.
C. C. H. Pounder as Mo'at
, the Omaticaya's spiritual leader, Neytiri's mother, and consort to clan leader Eytukan.
Mo'at devastated by the Hometree's destruction
Wes Studi as Eytukan, the Omaticaya's clan leader, Neytiri's father, and Mo'at's mate.
Eytukan dies with his grieving daughter, Neytiri, by his side
Laz Alonso as Tsu'tey
, the finest warrior of the Omaticaya. He is heir to the chieftainship of the tribe. At the beginning of the film's story, he is betrothed to Neytiri.
Jake Sully, the sixth Toruk Makto
"The way I had it figured, toruk is the baddest cat in the sky. Nothing attacks him.
So why would he ever look up?" - Jake Sully.
A Toruk Makto is a Na'vi individual who successfully manages to ride a great leonopteryx (Na'vi name: toruk). There had only been five Toruk Maktos until Jake Sully became one, and using the prestige of the position he unified the Na'vi against the RDA. The previous Toruk Makto was Neytiri's great-great-grandfather, who had used the great respect given to such riders to unite the Na'vi clans five generations before in what was described as a "time of great sorrow." Jake follows in his footsteps to unite the Na'vi against the human invaders. Toruk Makto translates as "Rider of the Last Shadow."
Jake riding a the toruk